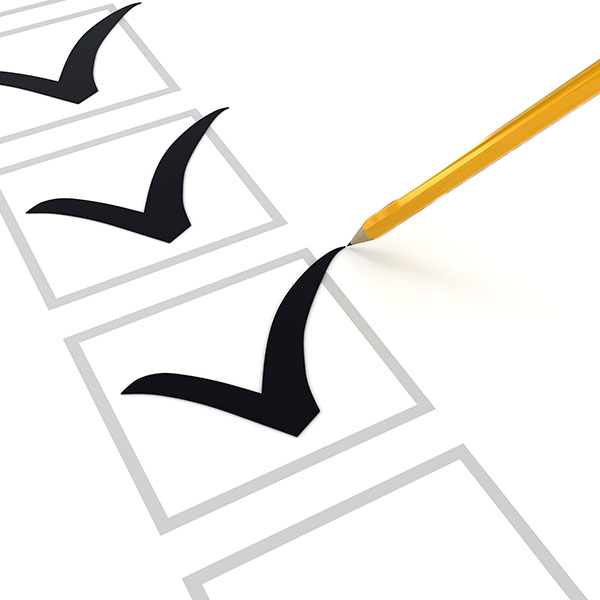 At Hawkins Air Conditioning & Refrigeration, Inc. we strive for 100% satisfaction in everything we do. We value your opinion and invite you to tell us and others about your experience with us. Please take a few moments to tell us what you think by leaving us a review here on our website or on any of these popular review sites or social networks.
Read what other customers have said about us.

All trademarks or brands on this page are registered by their respective owner and are not affiliated with our company, nor do they endorse or sponsor our products or services.
Reviews of
Hawkins Air Conditioning & Refrigeration, Inc.
(Based on 11 rated reviews)
19-Mar-2019
Product or service reviewed: Plan service change the air filter
Bryan Harlow did a Great service and on time
Richard L Parker
Abilene TX
19-Mar-2019
Product or service reviewed: Planned services change filter
Bryan and James did an excellent job as they always do when I have inspections we could not ask for a better crew and I am well satisfied with the work
28-Jun-2018
Product or service reviewed: New units & service
I have worked Tom and his team since 1992, and they have installed new HVAC units in 3 houses. I use Tom because he knows how to properly calculate the volume of air the ducts can handle versus what the new unit is pushing, and he knows how to properly balance the air flow in every room of the house. I've worked with several HVAC companies over the decades (I lived in Dallas for 30 years), and no one knows HVAC systems like Tom Hawkins does. He is not the cheapest, but he's the best! It is not worth it to go cheap when you invest in an HVAC system that can last 20 years, based on my experience.
13-Apr-2018
Product or service reviewed: seasonal check up followed by serious repair
Hawkins has been my provider for a number of years. BUT this year was different. Repairs to the house led to damage to the AC system. The AC repair team had to climb into my attic several times. What a marvel just to watch them climb that ladder and then come down with questions and their final report. HAWKINS AC is a fantastic firm with great workers and reasonable costs. I have no regrets at using them, and look forward to my next regular check up.
12-Apr-2018
Product or service reviewed: home AC/heating
We've used Hawkins in two different houses for at least 25 years. We have a contract that supplies inspections twice a year. This contract is not cheap, but the service has kept the units running well even though they are getting old. Except for one service person (who subsequently was released), the men visiting our home have been courteous and knowledgeable. I have been quite pleased with this service and company.
31-May-2017
Product or service reviewed: AC
They are fantastic, very quick, professional, and all about the customer. I highly recommend them!!!
Angela Pierce
Abilene, Texas
02-May-2017
Product or service reviewed: General Service
The team at Hawkins AC are incredibly trustworthy, reliable, and skilled. Whether you need general maintenance or a complete replacement, you can't go wrong with Hawkins AC.
02-May-2017
Product or service reviewed: New A/C Unit with Safety & Efficiency Agreement
I have been a client of Hawkins for 20 years and have never had a negative surprise with any service issue. They have installed complete systems at my home with professionalism and courtesy at competitive prices. Hawkins' solutions to challenging air-conditioning and heating problems have provided comfort, peace of mind, and cost savings for my family. I highly recommend the Hawkins team!
28-Apr-2013
Tom,

I though I would write a letter you could use to give to prospective customers. The Carrier Infinity series air conditioner you installed for us is better than I expected. As you know we installed many years ago metal ducts, with return air ducts in each room, throughout our entire house in a prior installation with you. We had good air flow with our previous 5 ton unit; however, the new 5 ton unit provides much increased airflow and constant temperatures throughout our entire house. The rooms that did not seem to have good airflow (due primarily to poor insulation) previously now have consistent temperatures compared to the rest of the house. We could not be more pleased with this new unit and it was worth every extra dollar we spent. We actually had to raise the thermostat because it was too cold for us at our previous settings.

As I told you in previous conversations many times, your team does a remarkable job in installation. I have used several air-conditioner contractors in Lubbock on our rent houses, and there is no comparison between them and your team. I have never been dissatisfied with your work over 20 years of working with you. Thank you very much.

Paul Schnitman
27-Jun-2011
Dear Mr. Hawkins:

I truly appreciate the wonderful service your company has provided during the installation process of my new Infinity system. Your technician went above and beyond my expectations. Due to their great work and attention to detail I am sure that the new system is operating at peak efficiency. This system has changed my house profoundly for the better. I have been amazed at the capabilities of this system. It keeps my house so comfortable while saving me on my electric bill. It appears to be saving so much that my bill will be half of what I paid last month. It is truly incredible what a difference it has made in such a short period. I am so grateful I made the decision to install the Carrier Infinity system and extremely pleased by your professional service and installation. Sincerely,

Brian Grigsby
14-Jun-1990
To: Abilene Chamber of Commerce
Gentlemen:
I would like to take this opportunity to recommend Hawkins Air Conditioning for the Small Business Firm of the year. During the past two weeks I have had the occasion to use Hawkins Air Conditioning Firm to install two new air conditioners at my residence. From the beginning, the employees were very professional, courteous, clean cut and understanding. At one time during the installation Mr. Hawkins even took time from his busy schedule to come by and visit with us and his employees. Mr. Hawkins and his employees exemplify what Small Business is all about. Again, I highly recommend Hawkins Air Conditioning for the Small Business Firm of the year. Sincerely,
Bobbie Hines